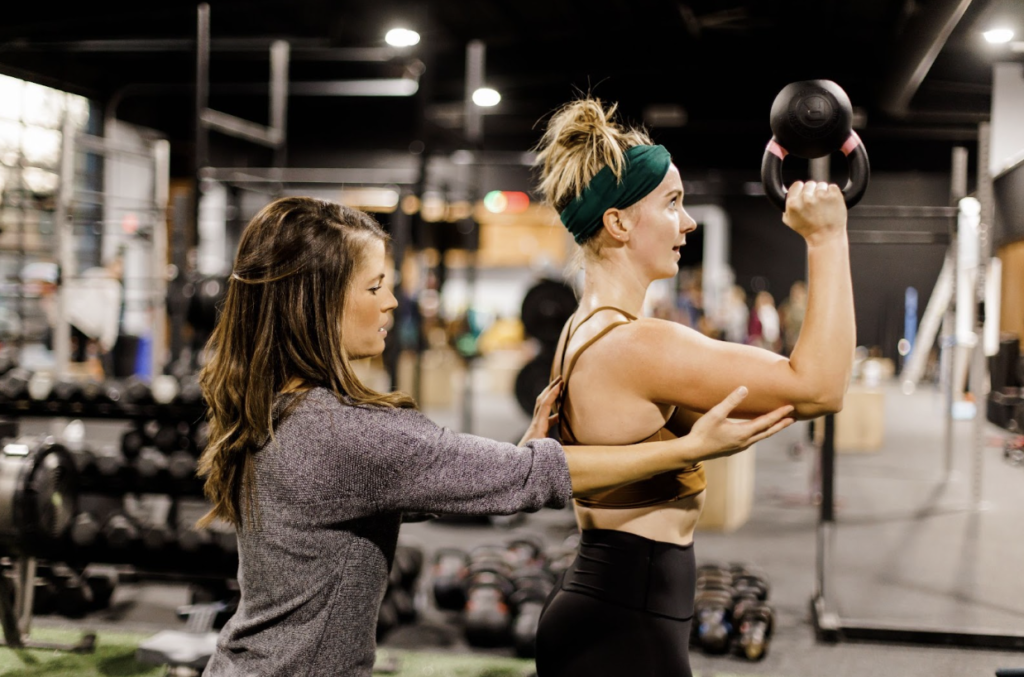 Experiencing Shoulder Pain? Reclaim Your Active Life
If you're feeling hindered by persistent shoulder discomfort, the shoulder pain rehabilitation services offered at PT 617 Physical Therapy & Performance LLC present an ideal solution for you. 
You shouldn't have to give up the activities you cherish due to issues that our expert team can assist you in resolving!
If this resonates with you, fret not – you're in the right place! We're pleased you've found us, and we're prepared to assist you with our shoulder pain physical therapy treatments. We truly understand the exasperation that comes with grappling with shoulder pain. 
Since the onset of this discomfort, you've likely been unable to truly feel like yourself. This is because you've had to temporarily set aside elements of your beloved lifestyle, be it exercise, sports activities, or simply keeping up with your children or grandchildren – shoulder pain shouldn't be a hindrance. 
As the pain persists, you may feel increasingly defeated. You might wonder, "Is this going to be my perpetual state? Will I have to learn to cope with this for the rest of my life?" 
The answer is: no. Despite any prior beliefs or what you've been previously advised, there are resolutions for your shoulder pain that can enable you to reclaim your life on your own terms.
One of those solutions, is shoulder pain physical therapy at PT 617 Physical Therapy & Performance LLC.
When Dealing With Shoulder Pain...
It's crucial to seek out a provider who is well-versed in addressing your specific pain issue and understands how to pinpoint the underlying cause for a resolution. Without this expertise, you risk investing time and money without seeing improvement and potentially exacerbating the problem – something you certainly want to avoid!
You're exhausted from holding yourself back. You don't want to be in a position where you're sidelined while the world keeps moving forward. The pain has left you feeling disconnected from your own life.
This is not a sustainable way to live!
While you might believe that there's no practical solution within reach, we're here to challenge that notion.
Before discovering PT 617 Physical Therapy & Performance LLC as a remedy for your shoulder pain, we're willing to bet you've tried various approaches to alleviate the pain that haven't yielded the desired results.
Perhaps You've Attempted...
You might be wondering, "After trying all these options without success, does this mean I'm beyond help?"
The answer is: no.
What this indicates is that you could benefit from the tailored physical therapy offered at PT 617 Physical Therapy & Performance LLC. 
Our approach is simple: we delve into the root cause of your shoulder pain, whether it's related to the rotator cuff or neck, through our physical therapy sessions in Massachusetts. From there, we determine the most effective course of action to grant you the relief you've been seeking.
That's correct.
No more disillusionment. No more empty assurances. No more fruitless attempts at finding relief.
With us, you'll regain your active lifestyle without any limitations or restrictions.
What Sets PT 617 Physical Therapy & Performance LLC Apart?
Now that we've presented the optimal approach to addressing your shoulder pain, you might be wondering:
"Why should I choose PT 617 Physical Therapy & Performance LLC? Is it a worthwhile investment for the long term? Can I genuinely expect the results I need?"
The answer is: Yes.
At PT 617 Physical Therapy & Performance LLC, we ensure that your physical therapy treatment for rotator cuff issues, neck pain, or shoulder pain is a valuable investment.
In contrast to other treatments, we don't simply provide you with a handful of exercises or stretches to attempt on your own and send you on your way.
At PT 617 Physical Therapy & Performance LLC, we collaborate with you. Our dedication lies in assisting our patients in achieving the ultimate objective of finding relief from their shoulder pain.
After a thorough evaluation of your condition and a discussion of your medical history, we craft a personalized treatment plan designed specifically for you and your shoulder pain. This is because we understand that no two patients are identical. Shoulder pain is a unique experience for each individual. There's no one-size-fits-all solution. That's why our specialized treatment plans are the optimal choice for you and your shoulder pain.
From there, we embark on this healing journey together, working towards alleviating your shoulder pain and providing you with the relief you've been diligently seeking.
We can confidently assure you that, with our dedicated shoulder pain physical therapy team in Massachusetts, you will discover the relief you've been searching for. This means you can return to:
Your aspirations matter to us. We'll collaborate to find relief and guide you back to living the active lifestyle you cherish.
If you're interested in learning more about how PT 617 Physical Therapy & Performance LLC can assist you in reducing your shoulder pain and rediscovering your love for life, don't hesitate to inquire about our availability for shoulder pain physical therapy in Massachusetts by reaching out to us TODAY!
Don't spend any more of your life enduring shoulder pain when solutions are available and waiting for you.